I think it was Gok Wan that once quoted "Lingerie is the foundation of a good outfit."
Well I couldn't agree more. A good set of lingerie is the metaphorical bricks and mortar on which your beautiful garments are painted on to.
In my line of work, I have seen frowns disappear and smiles sparkle when the correct bra and knickers are worn under an outfit, and I thought I would pass on some essential knowledge to you.
Of course, with a vintage twist! So here are the perfect pieces of lingerie to wear under your favourite vintage and repro clothing!
The 'Bullet' Bra
Made famous by the likes of Marilyn and our deity Miss Diana herself, the bullet bra 'sweater girl' look is a bold one, with the breasts being the focal point of the outfit. An absolute hit in the 1950s, conical or 'bullet' bras were worn by pinups and movie stars alike to create that pointed look, coveted by sex symbols through the ages.
Here are a couple of bras to complete that look.
The Triumph Doreen Classic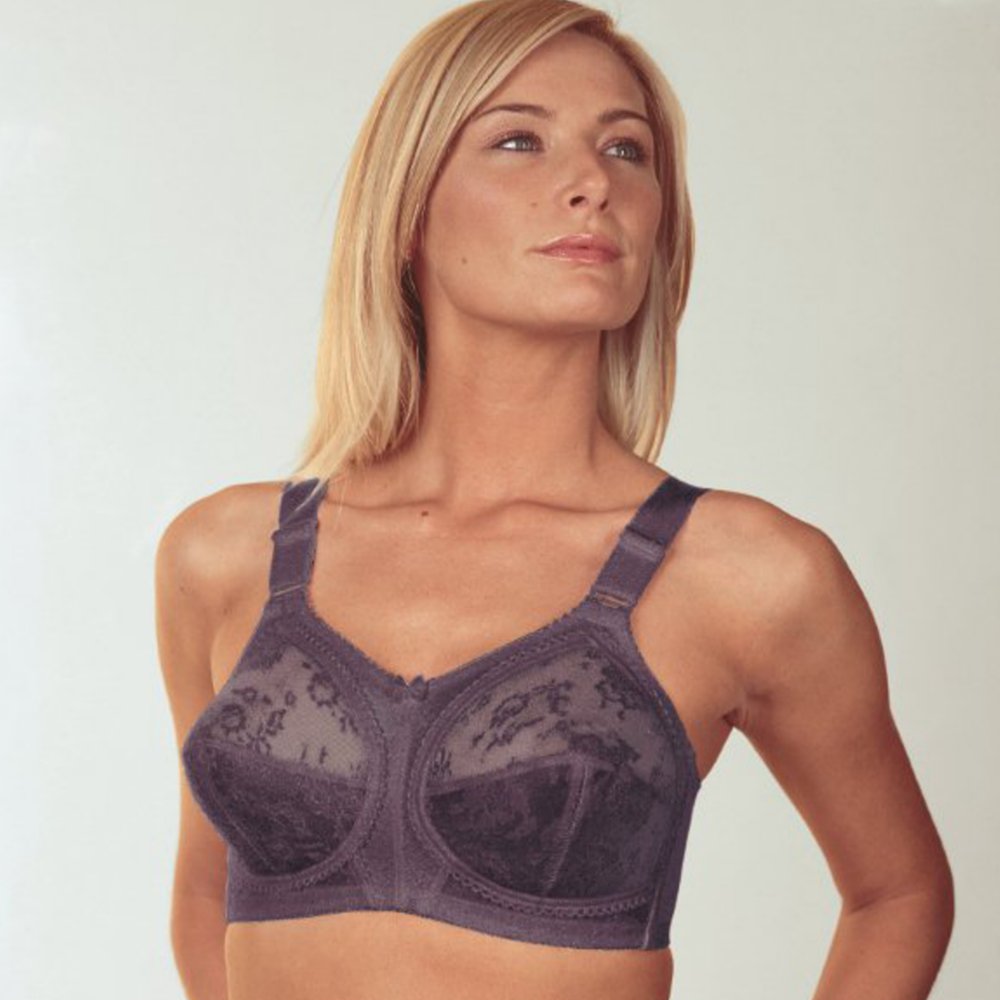 It's not the world's bestselling bra for nothing! The Triumph Doreen has been around for years and although it is typecasted as an 'old lady' bra, the Doreen looks fantastic under cute jumpers for that 'sweater girl' look!
Available in 32-48 B-H. RRP £30.
What Katie Did Maitresse Bullet Bra *BBs Fave!*
Arguably WKD's best product aside from their glorious corsets, the Maitresse bullet bra is periodically accurate and thanks to it's intricate spiral stitching gives a fantastic conical look.
30-40 A-F. RRP £32.50.
Strapless Bras
Important enough to be labelled an essential, a good strapless bra as a must have for ever vintage loving gal's wardrobe. Whether you're wearing a halterneck or a full strapless dress, here are a couple of solution bras to help you out.
Wonderbra Ultimate Strapless
With it's unique hand shaped padding technology, the Wonderbra Ultimate Strapless feels like you are actually holding yourself up.
Available in 30-38 A-G. RRP £34.
Curvy Kate luxe
Curvy Kate's first ever strapless bra really was a breakthrough, providing strap-free support up to a J cup!
Proven to work wonders under the gorgeous Collectif 'Penny' dress by BB fave George Horne of FFFB.
Available in 28-30 D-J, 32 D-HH, 34 D-H, 36 D-GG, 38 D-G. RRP £32.
Plunge Bras
Nothing screams vampish glamour more than a deep plunging neckline. And if you, like myself, need a little bit more support than a strip of the accurately nicknamed 'tit tape', then these are the bras for you.
Gossard Retrolution Staylo Plunge Bra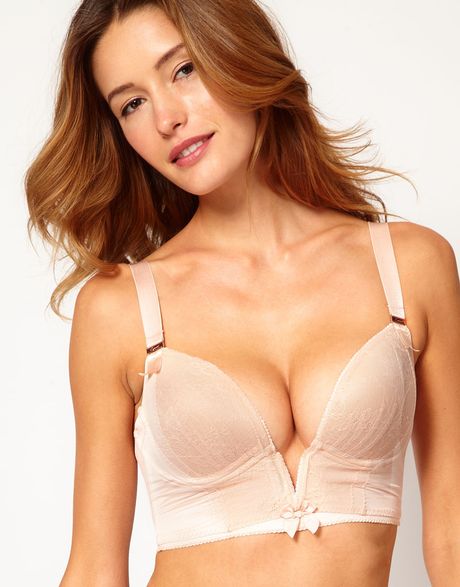 The whole Retrolution range by Gossard is jam packed with vintage glamour, and that doesn't exclude the super low plunging 'staylo' bra.
30-38 A-E. £42
Wonderbra Ultimate Deep Plunge Bra
Wonderbra are famous for their problem solving bras, and this one probably tops the cake. Their deep plunge is as low as you can get without wearing nothing at all.
30-38 A-F. RRP £32.
Let us know if this has helped, or if you have any questions regarding sizing!
Fifi xo